The Sydney members have organised a few Drive Days, and it has proven to be a great way to meet other 206 GTi owners, and to pick up one of the 206GTi.net Stickers.
Upcoming Drive Day
Date: Sunday 26th September 2004
Meeting point: Russell Ave, Dolls Point.
Time: 9.00am for a prompt 9.30am departure
Cost: Free to members of the Peugeot Club of NSW, non-members $10 per vehicle
Drive Route: South towards Macquarie Pass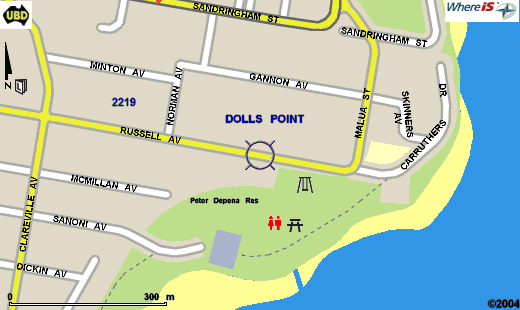 Head south through Brighton-le-Sands along the Grand Parade, and turn left following the signs to Dolls Point. Our meeting point is in the Russell Avenue Car Park.
About the Sydney Drives
We now coordinate with the Club of NSW in promoting all of our events. We are members and encourage you all to do the same. As a member attendance to 206GTi events are free. Non members will need to pay $10. For more information please go to the Peugeot Car Club of NSW page
I look forward to seeing you all on the day.
For more details, send an email to Gavin Perry at 206gti@chillilounge.com and check back at this page for more announcements.
For the most up to date information, why not join our Yahoo! Mailing List here?
Some of our recent Drives (including lots of great pictures) are listed below:
The Hunter Experience - 25th July 2004 - see here
Bathurst Bash 23rd May 2004 - see here
Wollombi Waltz 1st February 2004 - see here
To Tarana and beyond 19th October 2003 - see here
Sydney to Kiama Drive Day 8th June 2003 - see here
"Ride the Putty Road" Drive Day 9th February 2003 - see here
Wisemans Ferry Run Drive Day 3rd November 2002 - see here